About Us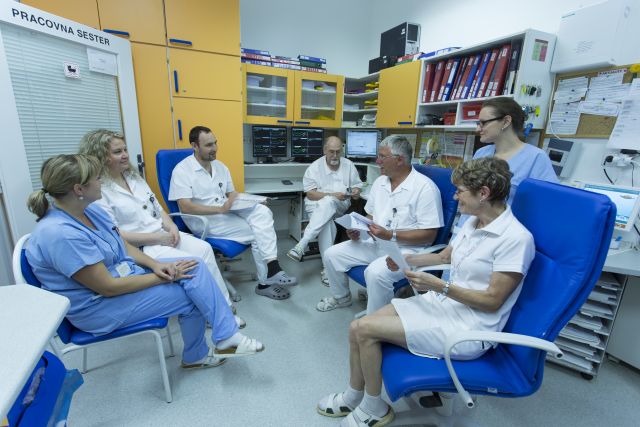 The Institute of Hematology and Blood Transfusion (IHBT) is the largest hematology and hemato‑oncology centre nationwide. It was established in 1952. Since then, the Institute has been providing medical care to those in need of highly specialized diagnostics and treatment.
We provide care to patients with malignant diseases such as acute and chronic leukemia or myelodysplastic syndrome, as well as to patients with anemia, congenital as well as acquired coagulation and platelet disorders. The IHBT also has the longest track record in the field of allogeneic stem cell transplantation in the Czech Republic.
The Institute not only provides medical services. As an organization directly managed by the Ministry of Health, it is a research institution whose achievements rank it among the best in the field of hematology.
Our Vision
The Institute of Hematology and Blood Transfusion as a centre offering state‑of‑the art medicine, excellent research; a friendly and safe organization for both patients and personnel.